Well its approaching a month since the last time I "talked" to you all.  I found that I lied to myself and you all.  I'm not tired of talking about gardening and I miss it.  Though it has been a little refreshing to "unplug" from the matrix for a while.  I've come to a few realizations.  The first is that I'm not changing anything by "sitting out".  I am reminded of something Bill Mollison said:
"So I withdrew from society. It took me about three weeks before I realized that I had to get back and fight.  You know, you have to get out in order to want to get back in."
I've actually gotten a lot done.  Forgoing 12 hours per week in front of a computer and that happens.  There's still people out there taking potshots but I'm no longer concerned with them.  Excuse me – I'm working here!
So without further delay here are some updates from the homestead:
The first is progress on the cabin.  I've been working about three solid days per week for the last three weeks to get up the pine v-board. I'm happy to say that I'm about 85% there.  The trailer below was full of the boards but now its about empty.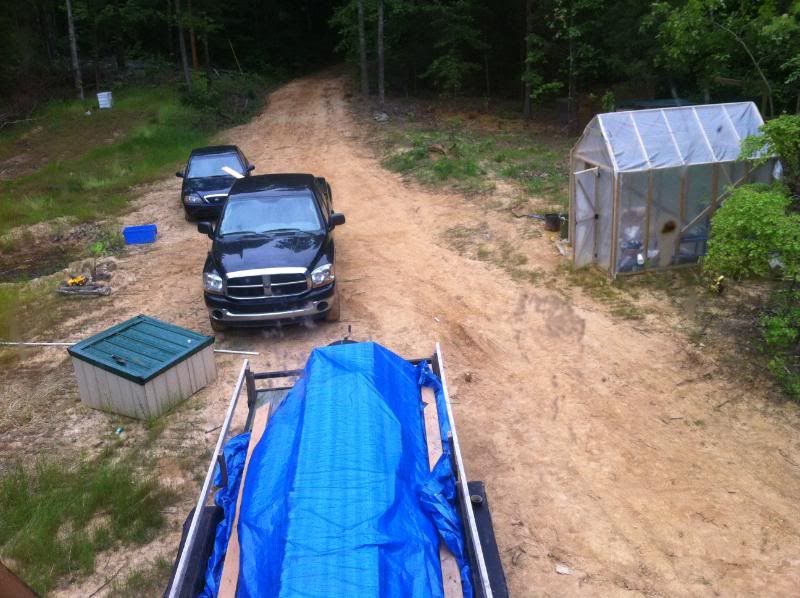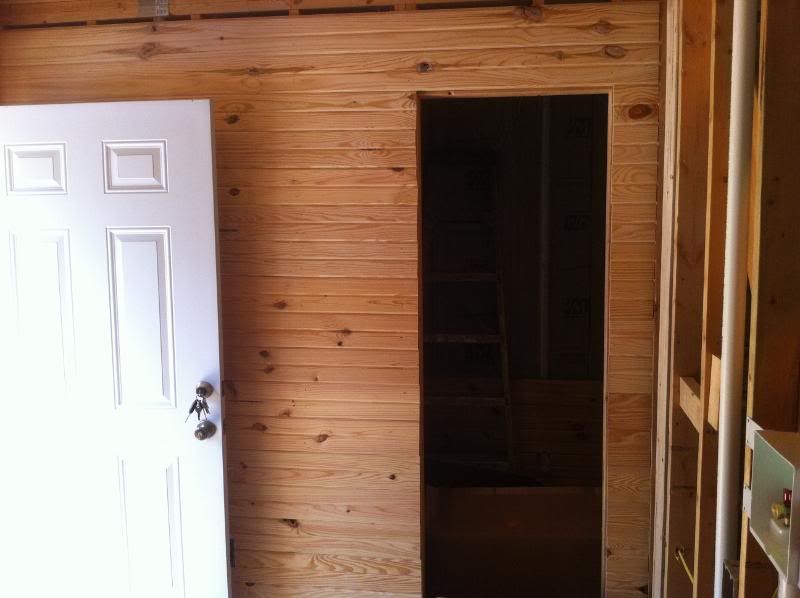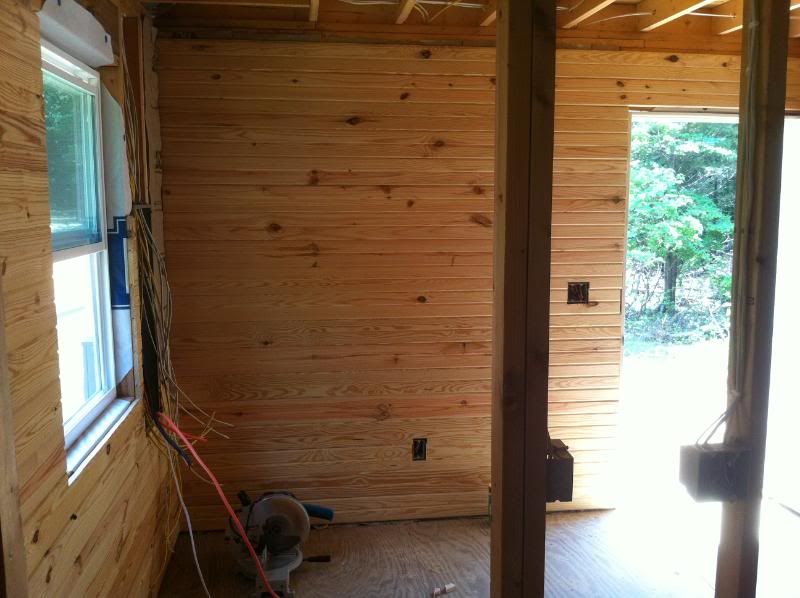 We are going full bore with the animals.  Despite some setbacks we are pressing ahead.  First the rabbits.  All eight kits survived. 
From this:
To this: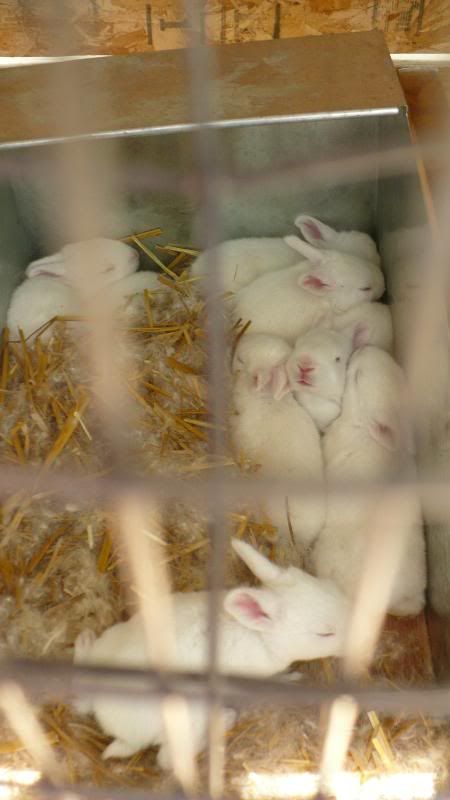 I've also started working on the underground rabbit hutch.  Its going to be for my buck (who needs to play it cool).  The first step was burying 5 – five gallon buckets (with the bottom cut out of all but one and screwed together).  Only one homesteader was stung in the making of this picture…
I then had to build the hutch and find a way to integrate this.  It wasn't too hard as I had help…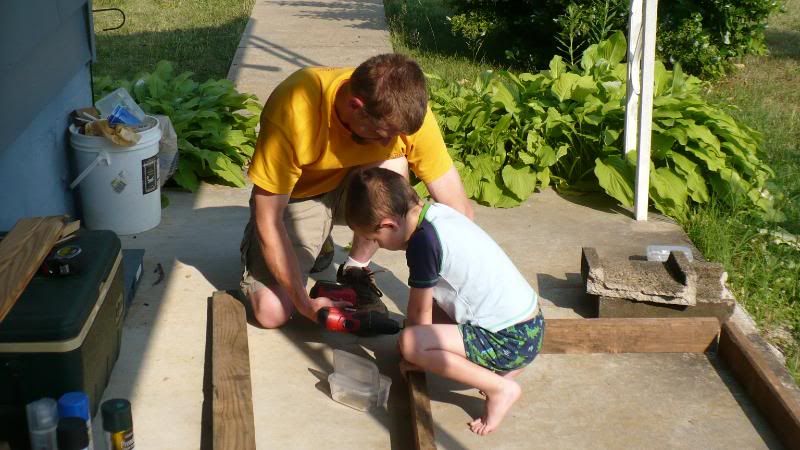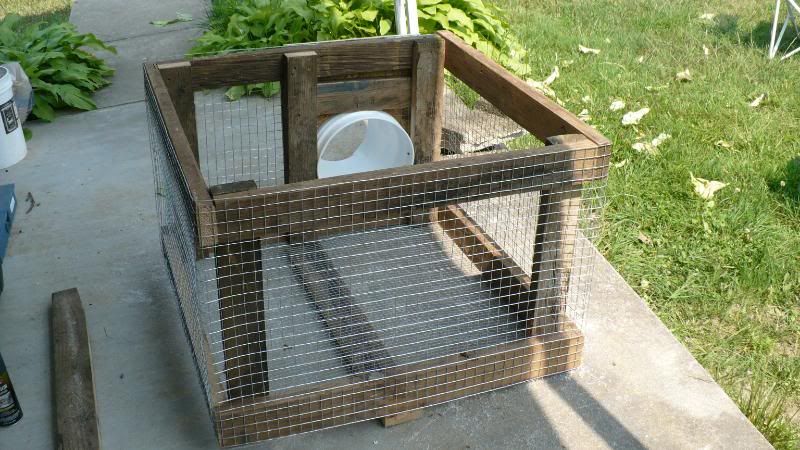 The next step is connecting the two.  That part hasn't been done yet.
The chickens are doing well.  I wish I'd planned a little better and built a second paddock to rotate them into.  That will come in time.  I've already framed up a small coop/tower for the chickens I plan on running in the food forest.  I plan on fencing to run them up to the shrub layer.  The chickens will be the 8th layer!
I let out a few of the roosters.  I don't really want to eat them but I need them for pest control and to pick through the rabbit droppings.  This is my tame barred rock.  His name is Cpt. Pecky.  Jackson didn't name him…I did.  I like literal names and Cpt. Pecky pecks my feet when he is hungry.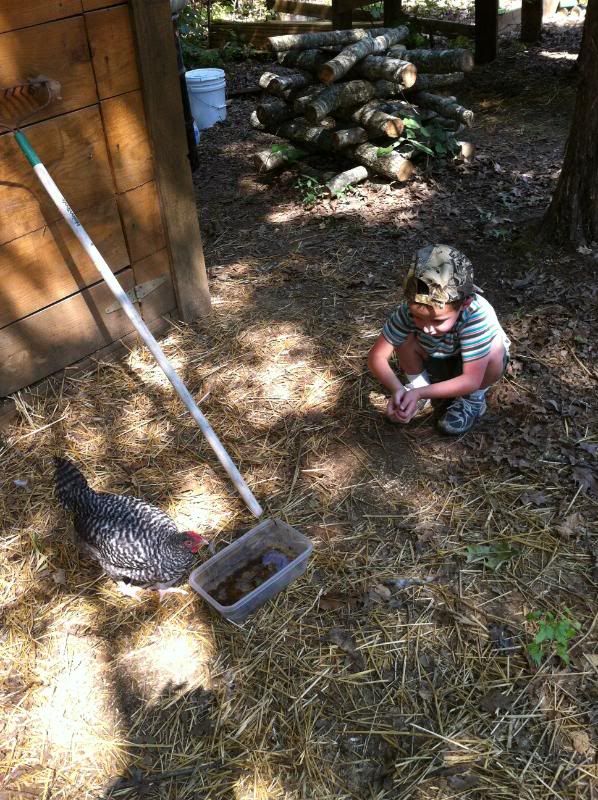 The gardening is slow going because I didn't put a lot in due to all of the other tasks I have going.  I do have peaches growing on my peach tree.  I've also got grapes, blackberries, raspberries ripening.  My tomatoes are doing best of all.  Not a drop of irrigation with about 0.5 inches of rain in three weeks.  This morning we had fried potatoes (from the garden) and scrambled eggs (from the sebright hen).  I also plucked this bunch of turnips out of the garden.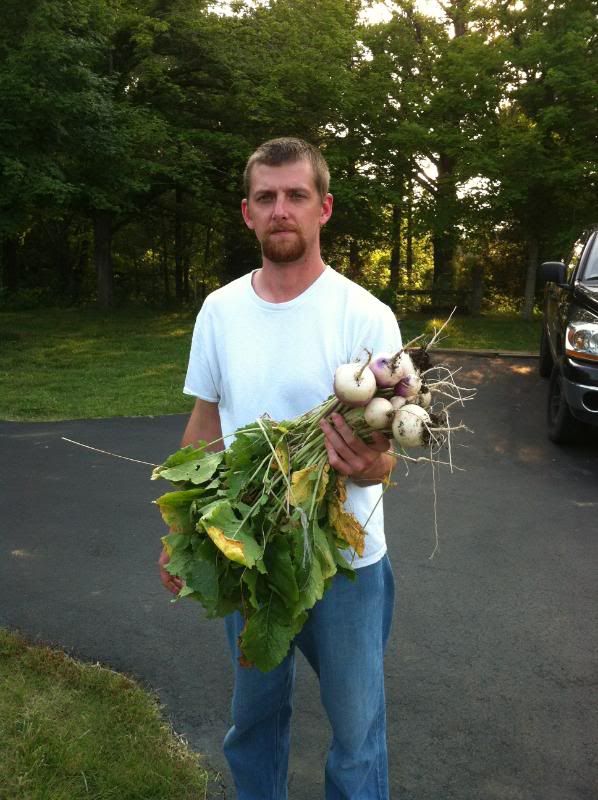 Here's my seed mix in action.  I am constantly surprised by coming upon stands of turnip, mustard, clover, buckwheat, etc. in the weirdest places.  Despite the lax rainfall I mentioned earlier I literally still have muddy wet places in my food forest.  Needless to say the seedmix really took in these places.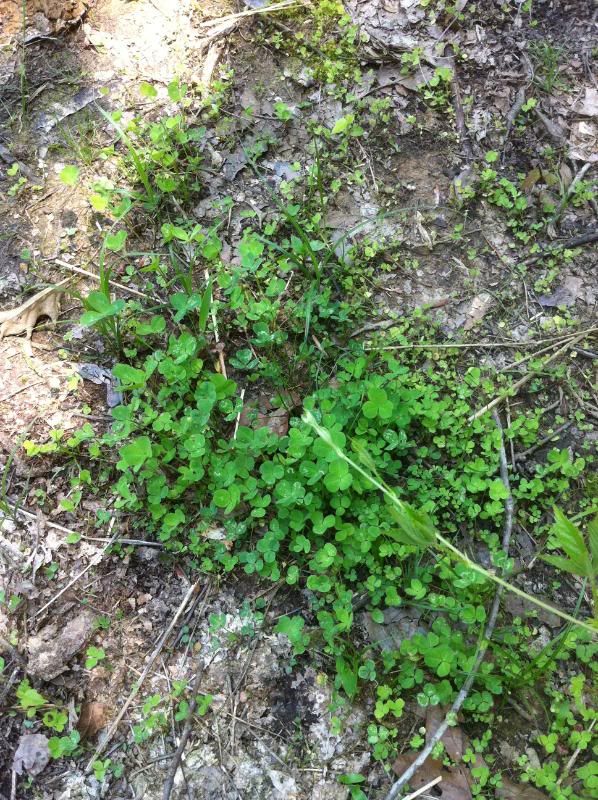 One of the most unexpected events was Gretchen bringing me a bunch of leaves and a berry from a tree she found not more than 30 yards from my front crop garden.  I recognized it immediately but did not really believe it.  Can you guess?: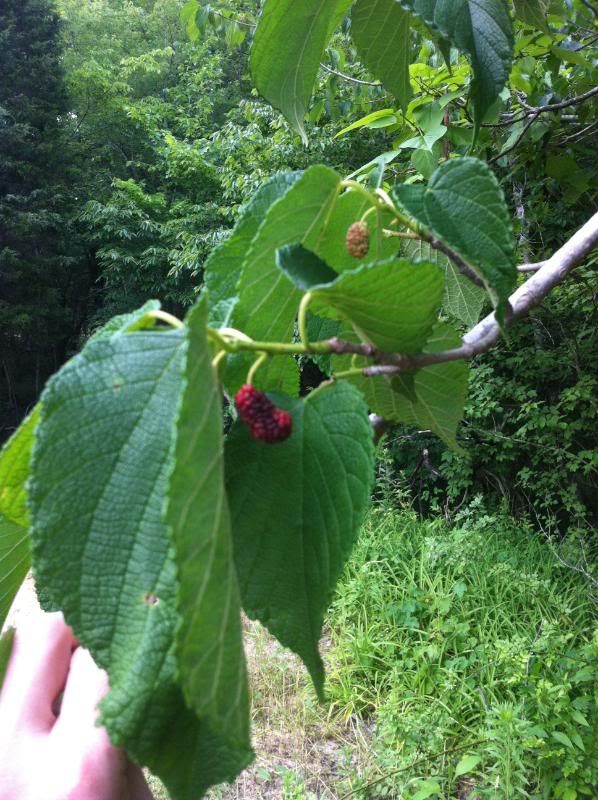 The only thing I'm stumped on is what to name the homestead.  I'm thinking BLOOD RIVER PERMACULTURE since at some point I will be teaching here.  I'm putting up the front gate soon and I need to know what sign to order.  Suggestions?
And finally a shot of my little archer.  The force is strong with this one…